At Renascent, we offer comprehensive person-centred addiction treatment programs in safe, caring environments. Our intensive inpatient treatment program provides around-the-clock support from our team of registered psychotherapists and certified addiction specialists, all of whom have lived experience of addiction and long-term recovery.
Our abstinence-based model integrates 12-step facilitation with other evidence-based clinical and medical standards of care. By addressing the chronic nature of substance use disorders while also recognizing how addiction impacts families, children, loved ones, workplaces, and communities, our holistic approach means we're here for life.
Renascent offers gender-specific drug and alcohol rehab, with two men's centres and one women's centre to address the unique and specific concerns of men and women. Men are counselled by men and women by women. (Our women's centre welcomes those who self-identify as female; our men's centres welcome those who self-identify as male.)
Because addiction affects every aspect of one's life, our program addresses the complex needs of the entire person and provides the tools needed for healing and recovery.
Renascent is LGBTQ+ friendly and welcomes all members of the community.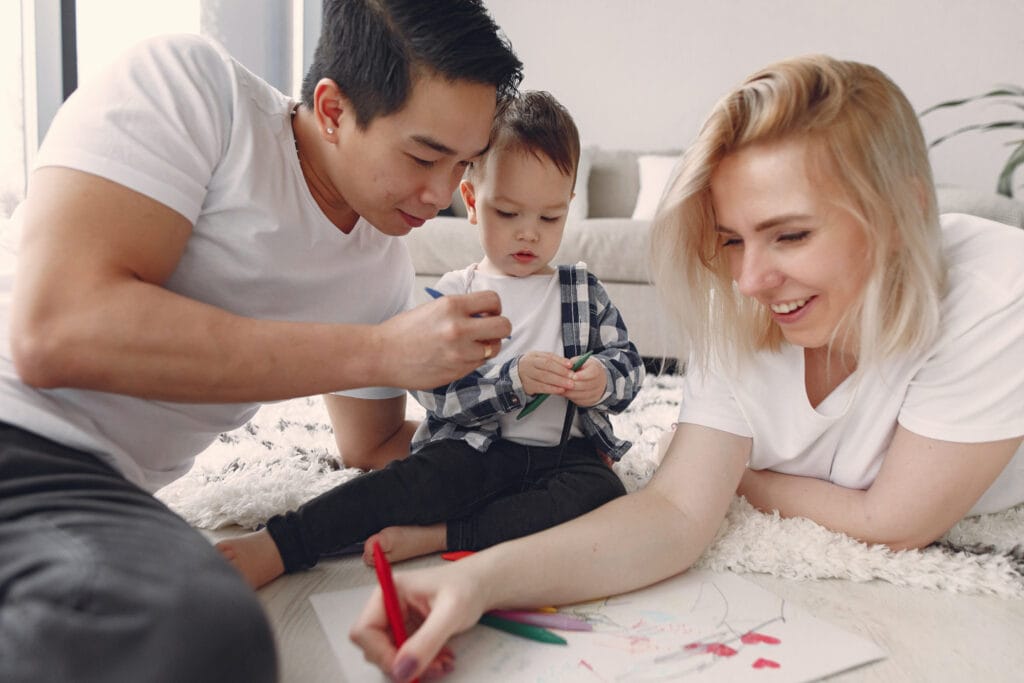 "I truly believe that my family's journey with Renascent is a concrete example of Renascent success story. This program not only saved my life, it did the same for my daughter and recently for my ex-husband as well."
Education
Substance abuse affects 1 in 10 Canadians, yet most of us have very little knowledge about this disorder. An important component of recovery from addiction is learning about this chronic yet treatable disease. You'll gain knowledge and insight into the nature of alcohol and drug addiction and how it's been affecting you physically, emotionally, socially, and spiritually. You'll also learn that real, sustainable recovery from addiction is possible and that your life can be transformed, as the lives of thousands of Renascent clients have been before you.
Group Counselling Sessions
The stigma surrounding substance abuse can lead to a huge sense of isolation and shame. At
Renascent you'll find that you are not alone. You'll attend daily group sessions with others who share your experience, your feelings, and your hopes for the future. Right now you may feel a bit apprehensive about group counselling, but virtually all of our clients have reported that they found this component of treatment to be the most rewarding aspect of the program.
Individual Counselling
Certified addiction clinicians will be available to you 24/7. As part of our client-centred approach, we won't assign you a specific clinician; you'll be able to choose the person you feel most comfortable with for one-on-one sessions. In fact, you may have individual counselling with any of our team at any time. All of our clinicians are not only addiction experts, but they also have their own history of alcohol or drug addiction and long-term recovery. They truly understand where you're at because they have been there themselves.
Holistic Care
At Renascent, we treat the whole person, because addiction affects us on every level. Your care will be based on a treatment program designed specifically for you. The foundation of our program is 12- step facilitation therapy, which is augmented by a wide range of evidence-based therapies including cognitive and dialectical behavioural techniques, reality therapy, person-centred therapy, solution- focused therapy, mindfulness principles, and art therapy.
12-Step Meetings
Canada's National Addiction Treatment Strategy recognizes the immense value of peer support in staying clean and sober. At Renascent, you'll be able to experience how this works by attending 12- step meetings both in-house and in the community. This will build on your experience in our group sessions in the larger 12-step recovery community – a vital component of long-term success. Not a fan of 12-step meetings? We have other peer-support meeting options for you to best meet your needs.
Physical and Mental Health
Proper nutrition and sleep habits usually go by the wayside in active alcohol and drug addiction, but are an essential part of healing. While you're learning about addiction and about yourself, you'll eat regular, nutritious, and delicious meals and develop a healthy sleep schedule.
You will meet with our medical team for a complete assessment upon arrival. You'll also have
access to comprehensive mental health assessments with our community partners before, during, or after your addiction treatment program. Our team will work with you to provide the supports that will help you maintain your recovery after completing your inpatient addiction treatment program.
Treatment Homes
You're likely a bit anxious about the idea of living at a treatment centre. At Renascent, our centres are actual homes, not institutions. You'll quickly feel comfortable in your surroundings, with the staff, and with the other clients in residence. Take a look for yourself. We believe that a safe, welcoming space is the ideal environment for healing and finding recovery.
Comprehensive Continuing Care
Any significant life change takes time and practice, and recovery from addiction is no different. Our structured Continuing Care program provides ongoing support throughout those critical first few months after inpatient addiction treatment as you begin to apply the tools you learned to your daily life and help you protect your recovery.
Our 20-week Virtual Continuing Care program offers:
one session per week;
intensive relapse prevention education;
a structured curriculum with assignments;
individual counselling;
group counselling.
Alumni Care
Renascent's Alumni Care program provides lifetime support for our alumni and their families through workshops, social events, our weekly recovery newsletter, and much more.
Learn more about Renascent's Alumni Care.
Essential Family Care Programs
Family members may not be addicted themselves, but they are still profoundly impacted by a loved one's struggle with the illness of addiction. Our Essential Family Care Programs help those closest to you to heal in partnership with you, using the same principles you've learned, so you're all on the same page and working toward common goals.
Learn more about Renascent's Essential Family Care Programs.
For a free and confidential consultation with one of our counsellors:
Do I have a problem?
Take this quick quiz to see if you need help.
Continuing Care
At Renascent, we believe that ongoing support and care is a vital part of long-term recovery from addiction. Our Continuing Care Program has been designed to provide you with the support you need as you return to home, school, or work and begin to learn how to navigate life's challenges in sobriety. We'll give you the skills you need to face stressful situations, build new supportive networks, and reduce your risk of relapse.
Continuing Care is provided as a virtual outpatient program. The program is open to anyone aged 16 and up who has completed inpatient treatment at Renascent or with any other abstinence-based treatment provider. We offer flexible ways to keep up with all of the positive steps you took during your inpatient treatment program stay.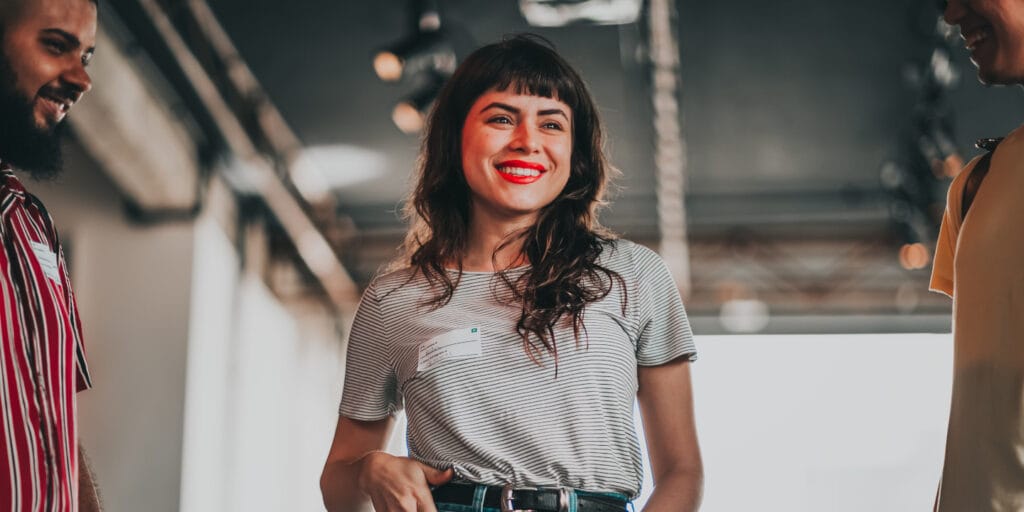 "Continuing Care was an amazing process for me. The counsellor, program, and the guys I got to share the experience with were all fantastic. I highly recommend it. Thanks!" Renascent Alum, Dec. 2014
For a free and confidential consultation with one of our experts:
Coming to Renascent
Renascent's clinical staff have lived experience in addiction and long-term recovery. We understand how difficult it can be to reach out for help and we know the importance of timely access to treatment. So, when you're ready to seek help for your alcohol or drug, our staff will be there 24/7 to help you. Our Complete Care program offers access to one of our three treatment centres.
Your road to recovery at Renascent begins with a telephone assessment with one of our client care specialists. The goal of the assessment is to confirm that our program is right for you, and to provide you with a date for admission to our program.
Safe detoxification is an important part of the treatment plan — we will help you every step of the way in accessing the medical services necessary to ensure you have a safe withdrawal management plan.
Period of Non-Use
To help you meet your treatment goals and for your safety and the safety of others in treatment, we ask that you abstain from mood altering substances prior to your admission.
Before entering treatment with us, we ask that you be abstinent for three to five days from alcohol, cocaine, cannabis (and all related cannabis products, including medical prescriptions), MDMA, and methamphetamine. For prescription or "street" opiates or benzodiazepines, we ask that you be abstinent for a minimum of eight days before entering our treatment centres.
If you require support to achieve this goal, let us know and we will coordinate care with a withdrawal management centre so that you can safely enter treatment with us after a period of detoxification.
For your safety and the safety of others in treatment, you may be asked to provide a urine screen upon admission.
If you have been prescribed medications for withdrawal, please inform Renascent before your
admission.
Here is a list of addictive and/or mood-altering substances and the number of days we ask you to have abstained from them before entering our treatment houses.
Medical
All Renascent clients will undergo a medical assessment with Renascent's Medical Directors, Dr. Vera Tarman and Dr. Mark Weiss. Please bring your valid health card with you to treatment.
What to bring:
Towels and washcloth;
Toiletries (toothbrush, shampoo, soap, shaving gear, etc.);
Seasonal outerwear and footwear (you will be going outside to attend meetings);
Comfortable and appropriate clothing and footwear for indoor use. Casual dress is fine; please refrain from seductive or "sloppy" attire;
Your prescription medications (that you have discussed with a Renascent counsellor);
Funds to cover personal expenses;
Quarters or phone cards for pay phone use;
Clients currently on bail are to bring their bail papers.
What not to bring:
Other helpful information
Admission time will be confirmed ahead of your schedule date, please be on time.
Here is a list of addictive and/or mood-altering substances and the number of days we ask you to have abstained from them before entering our treatment houses.
During your stay with us, you are working exclusively on your recovery. For this reason, medical, legal, business, or personal appointments are not permitted while in treatment. Please reschedule all your appointments before entering treatment.
Washers, dryers, and detergent are available on-site to do laundry.
Pay phones are available during limited times.
Renascent has programs for your family. Be sure they know to attend Family Information
For a free and confidential consultation with one of our counsellors: