Renascent's Boards of Directors
Renascent is comprised of two strategically aligned organizations, each governed by its own Board of Directors. Renascent Fellowship is governed by the Renascent Fellowship Board of Directors and is an accredited leader in the provision of addiction treatment services in Ontario. Renascent Foundation is governed by the Renascent Foundation Board, and is dedicated to supporting the work of the Renascent Fellowship through revenue generation and asset management. Together, the two Boards of Directors work in a joint manner to provide strategic governance and direction to the organizations.
All Board members have a passion to help people recover from substance addictions so that they can reach their full potential — with compassion, respect, empathy, and understanding.
The Boards meet jointly at least quarterly to share information. We have a committee structure to guide our work. Our Annual General Meeting is held in September.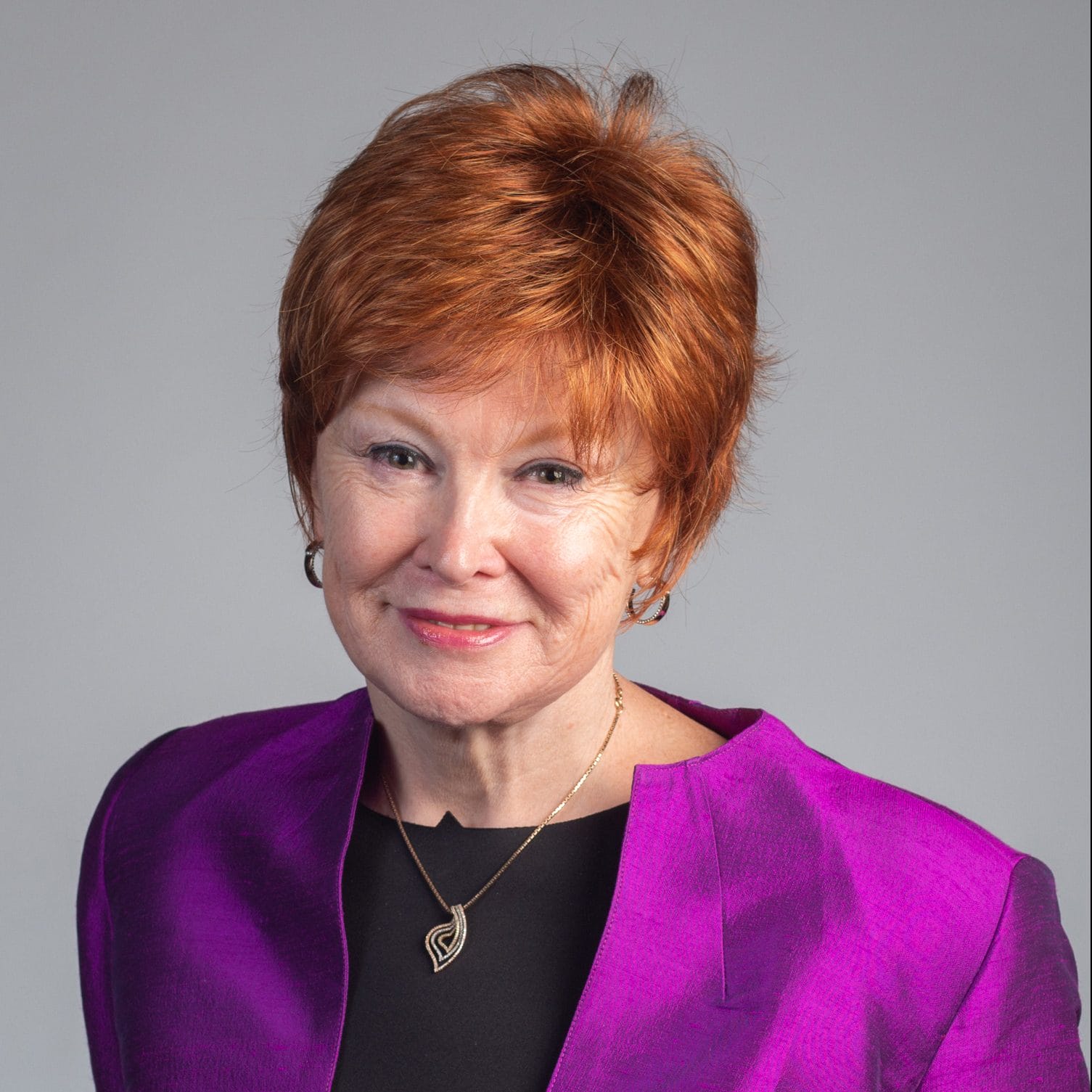 Sue Jaffe, President and Chair, Renascent Fellowship and Renascent Foundation Boards
Ron Brooks, Treasurer, Renascent Fellowship and Renascent Foundation Boards
I am a finance professional with extensive experience as Chief Financial Officer of both private and public companies in North America, a Bank executive, Board Member and Financial Consultant. I am presently, CFO of a major Credit Union in Hamilton and am a Board Member and Chair of the Audit Committee of the Global Financial Group of Companies with Assets Under Administration of billion. I am a CPA, CA and hold the designation ICD.D after completing the Directors Education Program at Rotman School of Management in 2016.
Hide
Board of Directors: Renascent Fellowship
---
Mangesh Duggal, Renascent Fellowship
Rick Jatiouk, Renascent Fellowship
Akwatu Khenti, Renascent Fellowship
Assistant Deputy Minister for Ontario's Anti-Racism Directorate, Cabinet Office, Akwatu was formerly Director of Transformative Global Health at the Centre for Addiction and Mental Health (CAMH) and Assistant Professor with the Dalla Lana School of Public Health, University of Toronto. Akwatu has a Specialist Degree in Economics and a Masters in Political Science, both from the University of Toronto. He also has a PhD in Health Policy and Equity from York University. Akwatu was involved in a wide variety of international efforts to strengthen mental health and addiction for marginalized communities; and previously led CAMH's specialized drug treatment and prevention programs for Black youth in Toronto, the Substance Abuse Program for African and Caribbean Youth (SAPACCY). He has been a principal investigator (PI) on several important research initiatives; including a CIHR funded randomized control trial (RCT) to test an anti-stigma intervention in primary health care in Ontario as well as a Grand Challenge in Global Health funded project to improve mental health conditions in Gujarat, India using human rights based approaches. Akwatu also led a hemispheric drug research capacity building collaboration for 10 years with the Inter-American Drug Abuse Control Commission of the Organization of American States (CICAD, OAS. This involves 30 universities and National Drug Commissions across Latin America and the Caribbean. He also led the development of easy-to-follow, culturally adapted cognitive-behavioral therapy (CBT) interventions for immigrants of Latin American as well as African Caribbean origin (both English and French speaking).
Hide
Marie Lloyd, Renascent Fellowship
Susan Raphael, Renascent Fellowship
Susan Raphael joined the Client, Program and Quality Committee of the Renascent Board in Sept. 2014 and was elected to the Renascent Board of Directors in Dec. 2015. Susan is a mental health and addiction clinician, founder and principal of Sustainable Recovery Counselling in Toronto. A Canadian and Internationally Certified Alcohol and Drug Counsellor and Co-occuring Disorders Professional, Susan has a degree from Glendon College, York University, a graduate education in applied psychology from the University of Toronto and has specialized in addiction and recovery since 1999.
Hide
Manu Sud, Renascent Fellowship
Manu Sud joined the Renascent Board in 2019. He is a seasoned executive leader in the field of Business Intelligence and Artificial Intelligence and focuses on using analytics and innovation to improve policies and programs. He has a strong academic background in Engineering, Law, Sciences and Business. With more than 15 years of progressively senior management positions, Manu has broad experience across multiple sectors and organizations including federal and state Governments, IT, Finance, Automotive, Crown corporation, hospitals, and academia. Manu is a published author and has received numerous awards including Ontario Government's Amethyst Award.
Hide
---
Board of Directors: Renascent Foundation
Marilynne Madigan, Renascent Foundation
Marilynne Madigan has over 30 years advisory experience within Professional Services, Human Capital, International Consulting in the private and public and non-profit sector. She earned a B.A. Major in Sociology with a minor degree in Management at Concordia University. Since that time, she earned a post graduate degree in Human Resource Management and is an accredited Canadian Human Resource Professional (C.H.R.P) Marilynne started her career in leadership positions in corporate human resources for two Canadian family owned firms. She then was at Aon for 25 years in various capacities. In addition to starting the Human Capital Consulting practice, at Aon Consulting in Canada Marilynne had numerous executive leadership roles. The last being responsible for national client development and international client relationship management. This role also included National Marketing, Corporate Communications and PR. Following Aon, she assumed a project role in the capacity of Managing Partner for Morneau Shepell to June 2016. Currently Marilynne contributes as a Director on the Renascent Foundation Board, Volunteer at CAMH, Gifts of Light and is a member of the CAMH Corporate Cabinet. Marilynne specializes in all areas of Human Capital – change, planning and management from both a strategic and operational focus. A featured speaker for various professional organizations and a frequent contributor for industry publication/forums and education seminars. Marilynne's personal focus is in understanding, educating and eliminating the stigma of mental illness and addiction as a societal issue and making a difference while "giving back". Supporting treatment and recovery by ensuring success through dignity and respect for the individual.
Hide
Sandy Shessel, Renascent Foundation
I am a partner in an accounting firm located in Markham, Ontario. I have been in public practice for over 40 years and hold a CPA designation, as well as BSc. and MBA degrees.
In my business world, I provide consulting and tax advice to owner-managed businesses and to celebrities in the entertainment and sport industries.
I have been a member of the Renascent Foundation Board since October of 2011. I am currently a member of the Board of Directors of a conservative synagogue. I have also acted as a member of the Board of a foundation that assists individuals with a genetic neurological disorder.
Hide
Stephen Waymire, Renascent Foundation
I was born in 1938 in Indianapolis, Indiana. After earning a BA from Wabash College and an MBA from Indiana University, I joined Eli Lilly, and eventually becoming Director of Pricing Development. I have consulting experience with Peat Marwick and Partners, Boardroom Consultants, Equity Experiences, Boardroom Travel, and Yield Management.
I am married to Arlene and between us we have 7 children, 8 grandchildren and 1 great-grandchild.
My vocational interests include travel, reading, gardening, and volunteering with Renascent and other organizations who help people to live in the solution rather than the problem.
Hide
---
Leadership
Leadership committed to helping people affected by addictions.