Laura Bhoi – Chief Executive Officer
Laura joined Renascent in the role of Chief Executive Officer in September 2016. As a passionate leader of addiction and mental health care services, Laura is committed to working with the Renascent team in helping people affected by addictions achieve a life of physical, mental and spiritual health.
Prior to working at Renascent, Laura held senior executive roles at Toronto-based addiction treatment centre, Bellwood Health Services, including the position of President from 2009 until 2015. Laura's career also encompasses marketing management in the private sector and working with the hospital sector for the Ontario Ministry of Health. Laura earned a B.A. in Psychology (Honours) at Queen's University, an MBA in Health Services Management at McMaster University and a Certificate in Addiction Studies, also at McMaster. She is a member of the Board of Directors, York Region and South Simcoe, Canadian Mental Health Association.
"It is a privilege to work with the Renascent team, offering much needed quality treatment to the thousands of people in our communities struggling with addiction. With over 50 years of experience, and over 50,000 people helped, Renascent has played a historic role in breaking down barriers and helping Canadians find recovery from this disease. Today and in the future, we are committed to bringing the best treatment to those who need it."
Laura has a track record of driving quality excellence and client-centred care, and fostering an environment of community engagement. She believes strongly in the power of people to come together to beat addiction, and create pathways to recovery and renewed health and hope.
---
Tania Archer – Director, Business Development and Philanthropy
Tania is responsible for overseeing Renascent's business development and philanthropy teams, she works to develop and support business goals and fosters key relationships with our stakeholders, and partners within our community. Tania also oversees our client care access and engagement team, the initial point of contact and entry for all those seeking Renascent's services.
"My goal is to foster a person-centric approach to achieve Renascent's mission and to uphold excellence in all of our interactions with clients, donors, and partners to deliver life-saving care to members of our communities impacted by drug and alcohol addiction. They reach out to us at the most vulnerable point in their lives — we take that trust seriously and honour it every step of the way."
Tania began her career at Renascent in 2011 as Alumni Care Manager, after achieving her certificate in Addictions and Community Services. Prior to joining us, Tania worked in sales and marketing for one of the world's largest brands for nearly 20 years.
---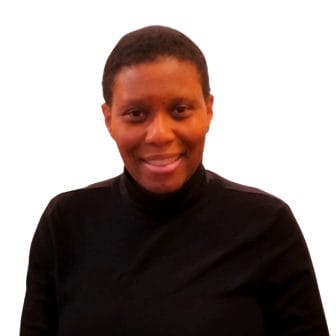 Connie Ennis – Director, Finance and Administration
Connie brings over 15 years of management and leadership experience in Finance and Accounting roles from a variety of sectors including investment and finance, insurance, and the provincial government. Connie has her MBA and is a registered CPA in Ontario.
---
Michael Lochran – Director, Programs & Operations
Michael Lochran managed our Punanai Centre for nearly five years, following two years of being an addictions counsellor at the centre.
"It takes courage to enter treatment and step out of the painful, yet familiar chains of active addiction. Renascent is a home for men and women who have made a decision that their life as they have been living it is no longer acceptable. It is beautiful to see the glimmer of hope appear in the eyes of an addict who has begun to believe the miracle of recovery is possible for them as well. I feel privileged to be able to participate in creating a safe, supportive, and encouraging environment for men to assume responsibility for their lives and become husbands, fathers, sons, and members of society they can be proud of."
Prior to coming to Renascent, Michael worked as a chef in fine dining restaurants and had a passion for training and mentoring young men and women entering the culinary industry.
---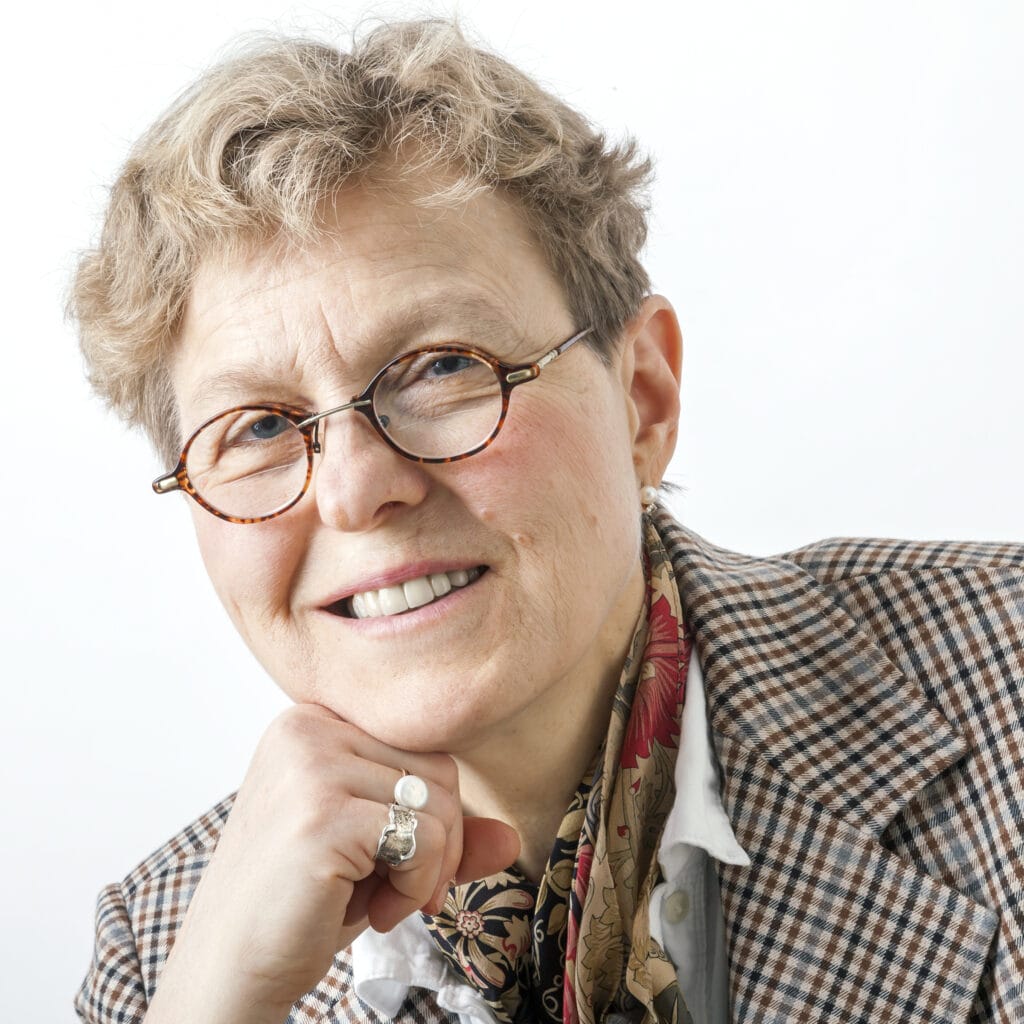 Dr. Vera Tarman – Medical Director
Dr. Tarman, MD, FCFP, ABAM, is a Medical Director at Renascent. As an addiction specialist, she also works as consultant for Salvation Army's The Homestead and The Harbourlight treatment programs. She has worked in the field of addiction medicine since 1992 and is committed to her patients' care and full recovery.
---
Dr. Mark Weiss – Medical Director
Dr. Mark Weiss, M.D., MCFP (AM), joined Renascent in the role of Medical Director in December 2019, as part of Renascent's expanded medical response to the increasingly complex medical and mental health needs in the communities we serve. Dr. Weiss provides clinical and leadership services across Renascent, and oversees medical care at our Paul J. Sullivan Treatment Centre in Brooklin, Ontario.
Dr. Weiss comes to Renascent with over 20 years of specialization in Addiction Medicine, including impressive leadership experience within specialized inpatient addiction treatment settings, with prior roles including Chief of Addiction Medicine at Homewood Health Centre, and Medical Director at Bellwood Health Services.
---
Glen Adams – Manager, Client Care Access and Engagement
In 2016, Glen became the Manager of Client Care Access and Engagement. He provides clinical supervision and oversees the daily operations pertaining to client screening, intake, and comprehensive assessments of clients seeking to enter inpatient treatment, as well as providing support for business development initiatives.
"The most fundamental of all questions is whether clients are suffering from a disease? The answer unequivocally is yes! At Renascent, we instill this knowledge in each and every client, which allows them to discern that there is required management involved. It also helps to alleviate the incredible guilt and shame that is associated with addiction, as a great deal of the symptoms appear as bad behaviour. They have first hand experience that if they do not manage their disease, their disease will manage them. We hand them the tools to ensure this need not happen ever again."

Glen came to Renascent as a student intern in 2009. After completing his placement, he filled the role as Alumni Manager until becoming a Counsellor at the Paul J. Sullivan Centre in Brooklin, ON. During this time, Glen continued with his education and certifications, becoming an International Certified Alcohol and Drug Addiction Counsellor and a Registered Psychotherapist specializing in concurrent disorders.
---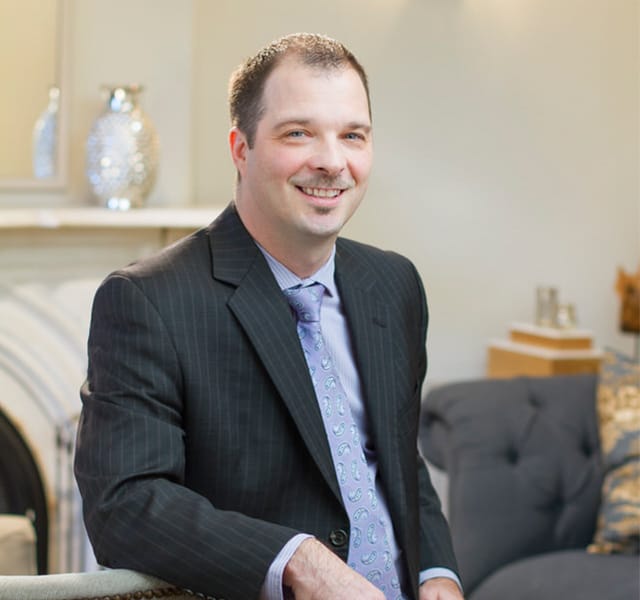 Kevin Amisson – Manager, Paul J. Sullivan Centre
Kevin came to us from Salvation Army Harbourlight where he held positions as Intensive Treatment Counsellor and Discharge Planning & Aftercare Counsellor, and also facilitated the "For Life Group," a concurrent disorder support group.
"My goal is to provide client-centred care for all clients that enter Renascent for treatment and to ensure that all clients are treated with respect and dignity."
He also worked at the Salvation Army Men's Homeless Shelter / The Gateway as an Addiction Counsellor, where he started the "Let's Talk About Life" support group for homeless men struggling with addiction.
---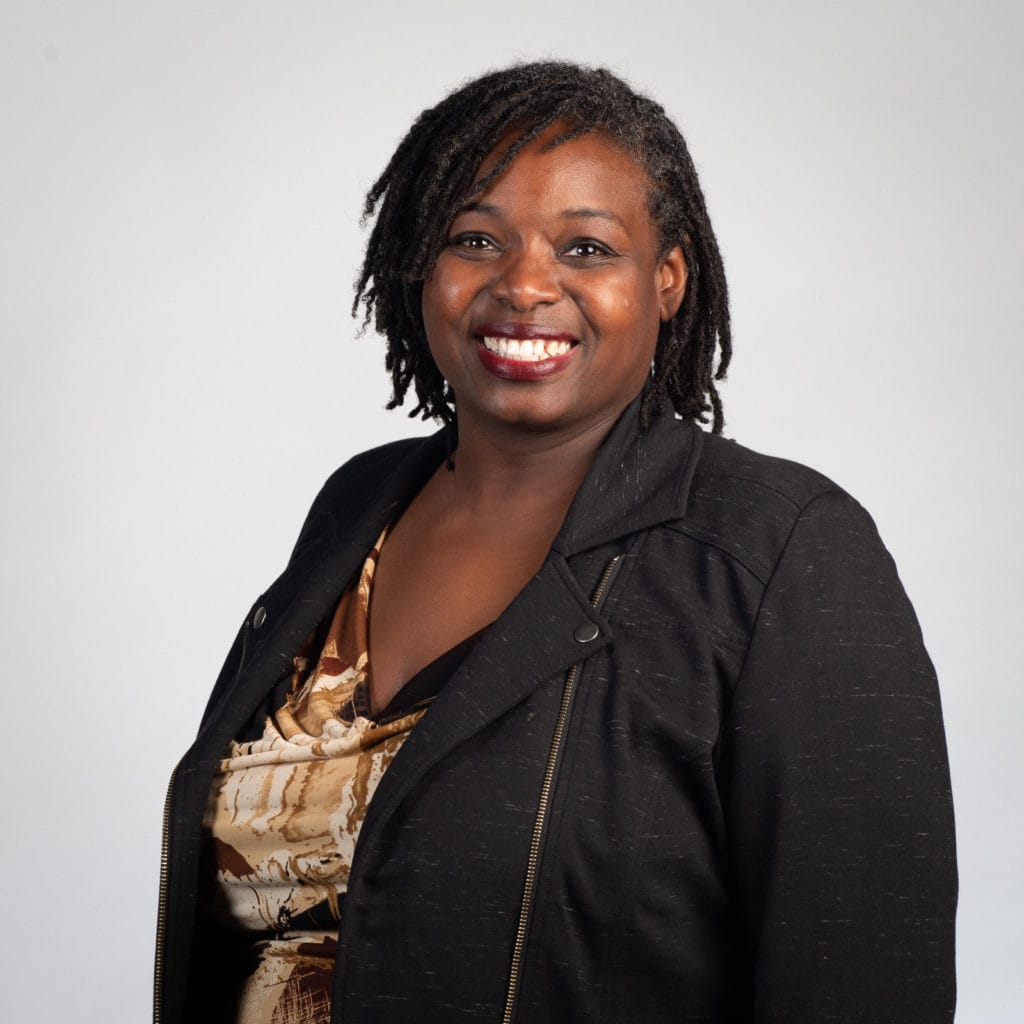 Stephanie Austin – Manager, Human Resources
Stephanie came to Renascent with a love of guiding and assisting employees to realize their full professional potential. She brings over 20 years of Human Resources experience working within the Health Care, Logistics, and Insurance industries. As part of the Senior Leadership Team, she manages all aspects of Human Resources for the entire organization.
"I support employees who feel their role within Renascent is a blessing, a calling, and their reason for getting up in the morning. I am constantly amazed by everyone's steadfast commitment to the people we serve. Over my career, I have never felt so grateful; it is a true privilege to work with such a team and life-changing organization that lives up to Dr. Martin Luther King's message: 'All labor that uplifts humanity has dignity and importance and should be undertaken with painstaking excellence.'"
---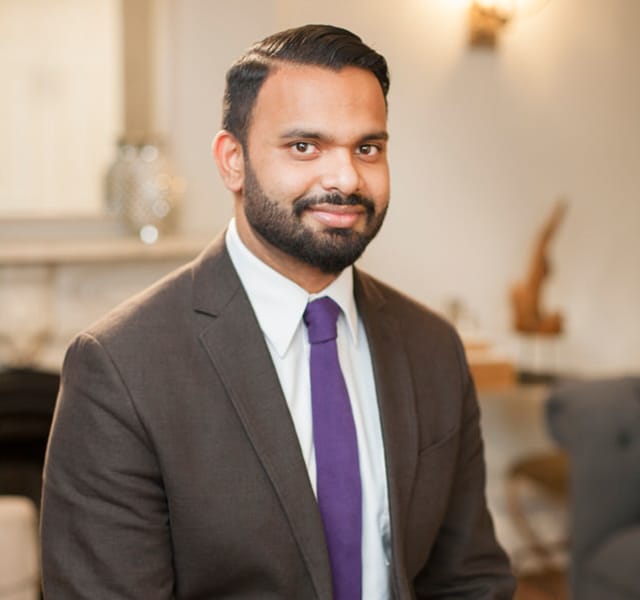 Sunil Boodhai MSW (RSW), BEd. – Manager, Outpatient and Family Programs
Before coming to Renascent, Sunil was a front-line counsellor with Warden Woods Community Centre's Substance Use Outreach Program. He was deeply touched by how often his clients would express great concern for how their addiction was affecting their family members. This resonated with Sunil on both a human and a personal level; members of Sunil's family have experienced their own struggles with addiction.
Sunil's experience with his Warden Woods clients led him to look for an environment in which he could work with families impacted by addiction. His search led him to Renascent.
"Walking into Renascent, it literally felt like magic. Discovering that my own lived experience with the addicts in my life could be useful, realizing that family members had a place here where their own needs could be met, and that I would be able to hear them and help them, gave me such a feeling of comfort and peace. This is the place for me."
Sunil did his undergraduate work and MSW at Ryerson University, as well as a Humanities degree and Bachelor of Education degree at York University. He has been working as an addictions counsellor for over 12 years.
---
Prabhi Gill – Manager, Alumni Care
Prabhi has been with Renascent since 2015, beginning her journey as a placement student at the Munro Centre and becoming a full-time counsellor not long after. Prabhi also earned her Addiction Community Service Worker Diploma and Registered Psychotherapist license. In the last 5 years, Prabhi has been directly involved with special projects such as seminars and education talks for addiction studies students. Prabhi currently sits on the Diversity Steering Committee, having been one of the pioneers in establishing a diversity and inclusion committee. She has also held representative roles on the Health & Safety and E-QIP Committees. Prabhi is an addictions and mental health advocate for the Sikh/East Indian community; her work is grounded in roots of self-care, communication, and promoting a healthy lifestyle through a holistic approach. Prabhi hopes to build an Alumni Program that is inclusive and open for all.
"There's a lot of courage, willingness and action required to sustain changes after completing a treatment program. "What now?" is a question many have once they leave our treatment centres; my goal is to turn that question into "This is why." With strong leadership skills, I look forward to promoting active engagement, a sense of community, and the importance of giving back through every event, meeting, and conversation. I want every Renascent Alumni to know that not only is recovery possible and limitless… it's FUN!"
---
Gail Power – Manager, Graham Munro Centre
A long-time friend of Renascent, Gail came to us in 2012 as Human Resources Manager. Shortly after her arrival, she became the Acting Manager of the Graham Munro Centre, Renascent's residential treatment centre for women, and was then appointed House Manager.
"Women have unique needs in recovery, and our women's centre is dedicated to meeting those needs. Here women are counselled by women, in a safe, healing environment. Witnessing these women learn, change and grow is an absolute privilege."
Gail holds an Addictions Counselling Certificate from George Brown College as well as Project Management Profession (PMP) certification.
Prior to joining Renascent, Gail worked as a Project Management Professional in the consumer goods industry.
---
Christina Selvaggio – Manager, Philanthropy
Christina joined Renascent in 2017 as our Donor Relations Officer. Since then she has elevated a number of key fundraising initiatives.
Christina has nearly 10 years of progressive fundraising experience, and is currently in the process of completing her CFRE designation. She believes that anything is possible and that we are all fundraisers!
---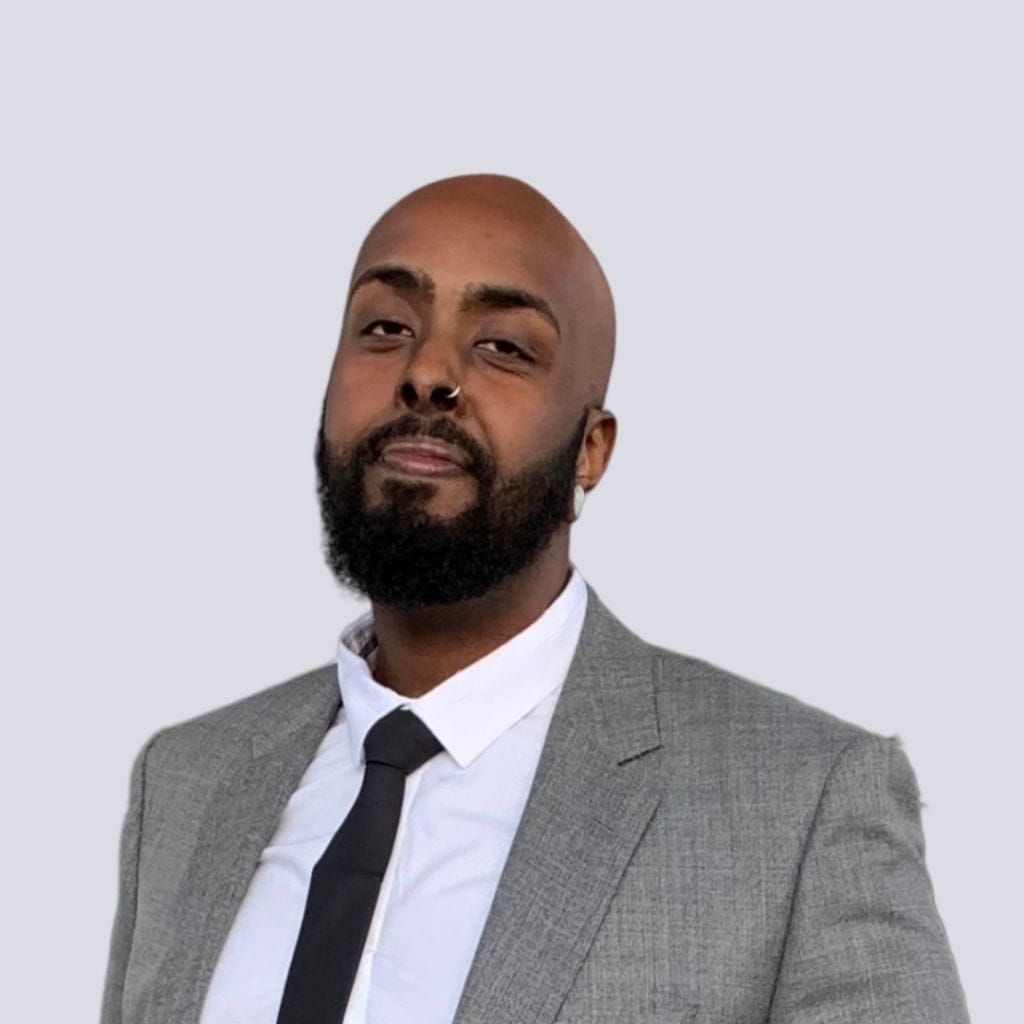 Abshir Yusuf – Manager, Punanai Centre
Abshir brings his infectious passion for evidence based 12-step treatment and an inexhaustible ability to bring people and organizations together to meet the needs of our clients. During his time as a member of the Punanai counselling team, Abshir strengthened Renascent's relationships with other community service providers and was instrumental in connecting clients with safe supportive housing, mental health resources, and the recovery community through active engagement with alumni and contacts.
"I'm truly grateful for this opportunity to support and guide the members of the Punanai team. I'm excited and honoured to take on this new role and continue to provide the unequivocal services and programs that Renascent offers its clients as well as their loved ones. My goal is to remove barriers to ensure equitable access to Renascent's services for all of Toronto's communities. My respect and admiration for all that we do here at Renascent has continued to grow since my arrival in September 2016, and I'm sure that it will continue to grow exponentially while serving in this new capacity."
---