Safe detox is an important part of your treatment plan — we will help you every step of the way in accessing the medical services necessary to ensure you have a safe withdrawal management plan.
At Renascent, we treat the whole person, because addiction affects us on every level. Your care will be based on a treatment program designed specifically for you. The foundation of our program is 12-step facilitation therapy, which is augmented by a wide range of evidence-based therapies including cognitive behavioural techniques, reality therapy, person-centred therapy, solution-focused therapy, mindfulness principles, and art therapy.
Your road to recovery at Renascent begins with a telephone assessment with one of our admission counsellors. The goal of the assessment is to confirm that our program is right for you, and to provide you with a date for admission to our program.
---
---
Medical
All Renascent clients will undergo a medical assessment with Renascent's Addiction Medicine Specialists, Dr. Vera Tarman and Dr. Mark Weiss. Please bring your valid health card with you to treatment.
What to bring:
Towels and washcloth;
Toiletries (toothbrush, shampoo, soap, shaving gear, etc.);
Seasonal outerwear and footwear (you will be going outside to attend meetings);
Comfortable and appropriate clothing and footwear for indoor use. Casual dress is fine; please refrain from seductive or "sloppy" attire;
Your prescription medications (that you have discussed with a Renascent counsellor);
Funds to cover personal expenses;
Quarters or phone cards for pay phone use;
Clients currently on bail are to bring their bail papers.
What not to bring:
Personal vehicles;
Weapons.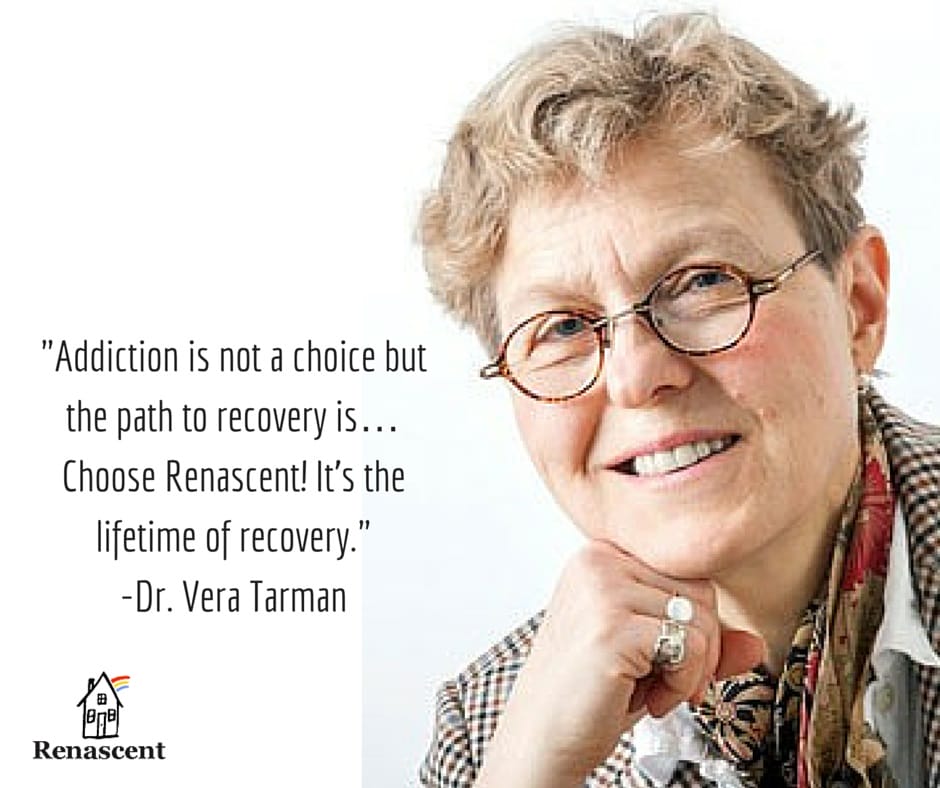 ---
Other helpful information
Admission time will be confirmed ahead of your schedule date, please be on time.
Here is a list of addictive and/or mood-altering substances and the number of days we ask you to have abstained from them before entering our treatment houses.
During your stay with us, you are working exclusively on your recovery. For this reason, medical, legal, business, or personal appointments are not permitted while in treatment. Please reschedule all your appointments before entering treatment.
Washers, dryers, and detergent are available on-site to do laundry.
Pay phones are available during limited times.
Renascent has

programs for your family. Be sure they know to attend Family Information
---
Contact us today for a free and confidential consultation with one of our trained counsellors.